There are 126 missions available in Borderlands, excluding DLC.
Story missions are highlighted in bold text.
Side missions are highlighted in italic text.

The further away from the left-hand margin a mission is indicates that the mission directly above it must be completed before it becomes available.
Missions
Flow Map of the Arid Badlands
Story missions are linked by orange lines, side missions by gray lines.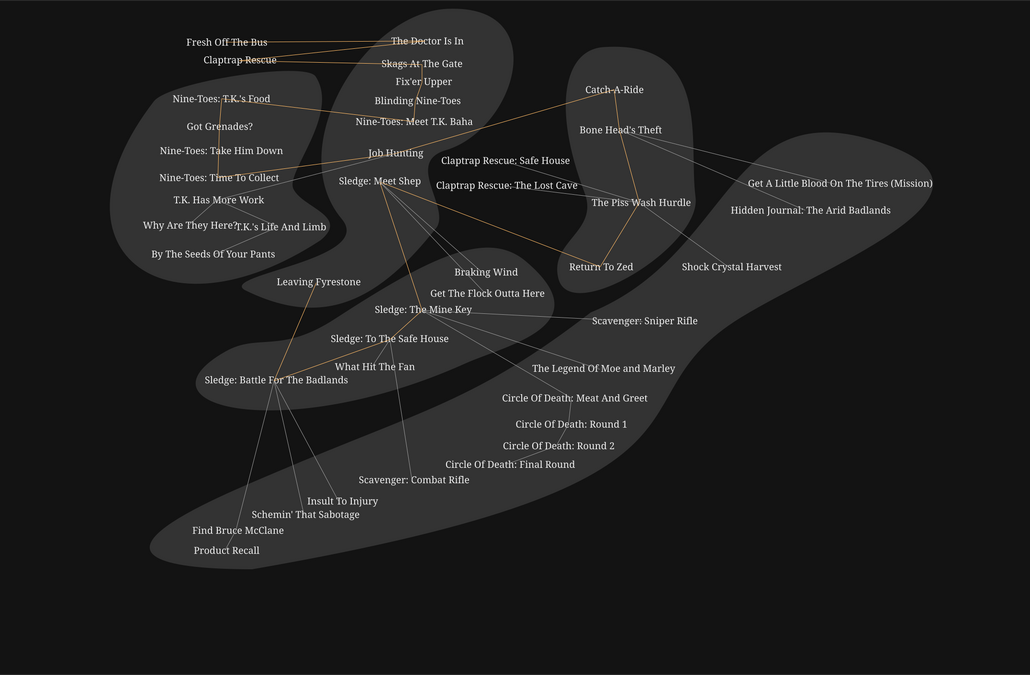 DLC Missions
There are an additional 90 missions available throughout all DLC for Borderlands.
Main article: The Zombie Island of Dr. Ned missions flow
Main article: The Secret Armory of General Knoxx/missions flow
Main article: Claptrap's New Robot Revolution/missions flow
Ad blocker interference detected!
Wikia is a free-to-use site that makes money from advertising. We have a modified experience for viewers using ad blockers

Wikia is not accessible if you've made further modifications. Remove the custom ad blocker rule(s) and the page will load as expected.