Cage Free is a challenge located in Candlerakk's Crag that requires players to shoot the "locks" on the bottoms of three cages to drop prisoners to the ground.
Strategy
All three cages are located near each other, in Candlerakk's Crag's western central region. Their positions are in places overlooking camps of savages.
A large section in the middle of each cage bottom is colored differently, and can be shot. This causes the hatch to pop open and drop the prisoner inside to his doom.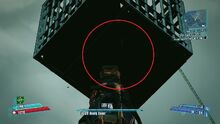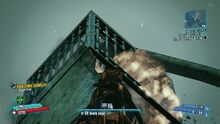 Locations
Notes
The cages are generally a little easier to see on the return path back to the Fast Travel station, making this a suitable challenge to complete on the return journey from optional missions in the area.
Media
Ad blocker interference detected!
Wikia is a free-to-use site that makes money from advertising. We have a modified experience for viewers using ad blockers

Wikia is not accessible if you've made further modifications. Remove the custom ad blocker rule(s) and the page will load as expected.