Can You Hear Me Now is a challenge in the Eridium Blight.
Strategy
1. The first dish is on a cliff to the left and above the entrance to Hero's Pass.
2. The second dish is on top of the main building inside the Eridium Extraction Plant.
3. The third dish is on top of the Grandma's House.
4. The last dish is in the Slagma Refinery just North of the Catch-A-Ride, right above the Ammo Dump, Marcus Guns & Dr. Zed vending machines.
Video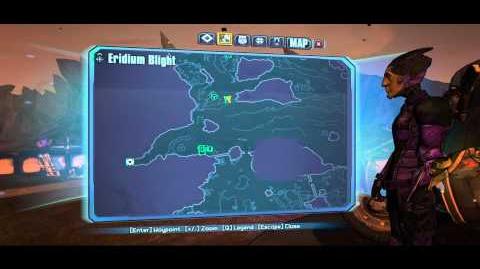 Ad blocker interference detected!
Wikia is a free-to-use site that makes money from advertising. We have a modified experience for viewers using ad blockers

Wikia is not accessible if you've made further modifications. Remove the custom ad blocker rule(s) and the page will load as expected.