Discussion Link
Ok guys i'm remaking this topic since my trader decided that he wanted to keep his Bessie after all.So topic says everything.My offer is 2 Tsunami's and some dark orange sweets ( have over 70 ) .If you are interested you can add me on steam.Steam name : mrreflex. And my Borderlands name is : TheApnea
Thx

Here is a couple of Bessies I've made using Willow tree. I've played the game few times but are yet to come across any pearlescent weapons in game. If you're interested my gamer tag & steam tag are both jsachun.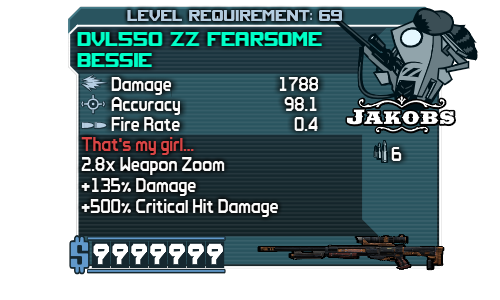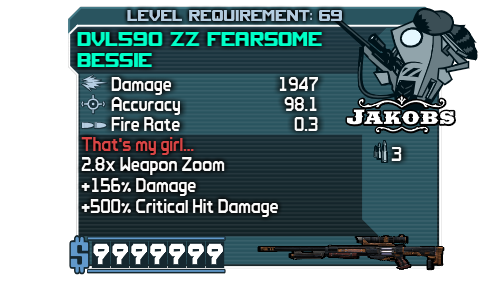 Jsachun 09:40, November 4, 2011 (UTC)
Ad blocker interference detected!
Wikia is a free-to-use site that makes money from advertising. We have a modified experience for viewers using ad blockers

Wikia is not accessible if you've made further modifications. Remove the custom ad blocker rule(s) and the page will load as expected.