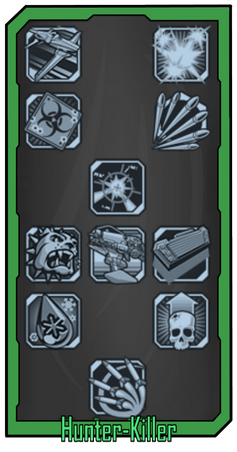 This skill tree focuses mainly on increasing the firepower and deadliness of Wolf while also increasing Wilhelm's effectiveness while using elemental weapons. This tree also provides benefits to Wolf and Saint's duration and cooldown.
Wilhelm's other skill trees are Cyber Commando and Dreadnought.
Skills
Tier 1
Tier 2
Tier 3
Tier 4
Tier 5
Tier 6
Ad blocker interference detected!
Wikia is a free-to-use site that makes money from advertising. We have a modified experience for viewers using ad blockers

Wikia is not accessible if you've made further modifications. Remove the custom ad blocker rule(s) and the page will load as expected.