Job Hunting is the Borderlands story mission given by Dr. Zed.
Background
"I think you're gonna make a real stir here on Pandora. If you're lookin' for more work, go check the bounty board and see what's available."
Walkthrough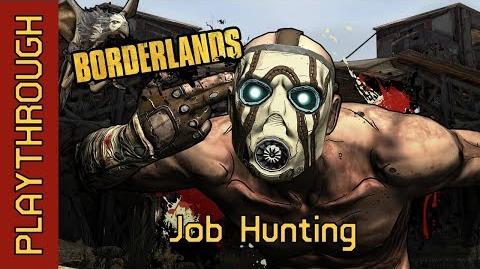 Objectives
Check the bounty board in Fyrestone for your next job.
Strategy
Fyrestone Bounty Board is here, next to Claptrap.
Completion
"You've found the bounty board. On it are posted jobs and missions that you can complete for rewards and payment. Come back and check the board occasionally, because new jobs are being posted all the time."
Nearby Missions
Ad blocker interference detected!
Wikia is a free-to-use site that makes money from advertising. We have a modified experience for viewers using ad blockers

Wikia is not accessible if you've made further modifications. Remove the custom ad blocker rule(s) and the page will load as expected.