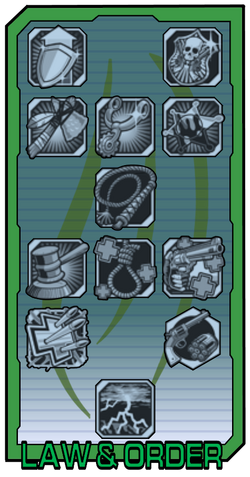 Law & Order is Nisha's first skill tree. This Skill Tree is all about kill or be killed, heal or run away, up close and personal, gaining strength as damage is taken. Her other skill trees are Fan the Hammer and The Riflewoman.
Skills
Tier 1
Tier 2
Tier 3
Tier 4
Tier 5
Tier 6
Ad blocker interference detected!
Wikia is a free-to-use site that makes money from advertising. We have a modified experience for viewers using ad blockers

Wikia is not accessible if you've made further modifications. Remove the custom ad blocker rule(s) and the page will load as expected.