Home
Talk

239
3,215pages on
this wiki
Borderlands 2
Contents
Borderlands
Contents
News
April 15 Headhunter 5: Sir Hammerlock vs. the Son of Crawmerax is released.
April 9 Borderlands: The Pre-Sequel annouced! Official Gearbox post. Also, Developer Overview on YouTube uploaded.
April 7 Borderlands 2 game updated [1].
April 7 Borderlands 2 prequel seemingly announced; no official statement from 2K Games or Gearbox Software.
April 3 GameSpy servers shutting down, Borderlands 1 multiplayer servers to be shutdown May 31.
February 12 Borderlands 2: Headhunter 5: Sir Hammerlock vs. the Son of Crawmerax is officially announced.
February 11 Borderlands 2: Headhunter 4: Mad Moxxi and the Wedding Day Massacre is released.
December 17 Borderlands 2: Headhunter 3: How Marcus Saved Mercenary Day is released.
December 11 LootTheWorld, a mobile app for iOS and Android which can unlock loot in-game, is released.
December 7 Tales From The Borderlands is announced.
November 26 Borderlands 2: Headhunter 2: The Horrible Hunger of the Ravenous Wattle Gobbler is released.
November 26 Patch 1.10.0 released for PS3, Xbox 360 & PC.
November 11 The Borderlands $100,000 Loot hunt comes to an end.
November 9 - 10 Borderlands 2 $100,000 Loot Hunt Bonus Weekend.
October 22 Borderlands 2: Headhunter 1: Bloody Harvest is released.
October 12 - November 8 Borderlands 2 $100,000 Loot Hunt Sweepstakes.
October 8 Borderlands 2: Game of the Year Edition is released. [2]
October 4 Gearbox announces The $100,000 Loot Hunt [3]
September 6 Gearbox announces Community Day 2013.
September 3 Ultimate Vault Hunter Upgrade Pack Two: Digistruct Peak Challenge available for purchase.
August 29 Patch 1.6.0 released for PC, Patch 1.8.0 released for Xbox 360 & PS3.
August 29 Gearbox releases a prologue to Tiny Tiny's Assault on Dragon Keep.
August 28 - September 2 The rarity of shields in Borderlands 2 is increased in preparation for the level cap increase.[4]
August 26 Gearbox announces level cap increase release date, talk about upcoming DLC.[5]
August 23 New Borderlands 2 animated prologue to Tiny Tina's Assault on Dragon Keep announced.[6][7][8][9]
August 20 Borderlands 2 announced for the PS Vita.
August 13 - 18 Tiny Tina's Assault on Dragon Keep Heads Shift Codes.
August 12 Paul Hellquist says that Borderlands 3 probably won't have 16-player co-op.[10]
July 20 Borderlands 2 New DLC packs & level cap increase revealed.
July 9 - 14 Gearbox releases new SHiFT codes for each specific character for custom loot. [11]
July 8 More DLC for Borderlands 2 confirmed.
July 2 - 8 Borderlands 2 DLC discount for Xbox Live Gold Members[12]
July 2 Borderlands 2 is on sale on Xbox Live for $9.99 USD for one day only.

Latest forum activity
360 NEED LEGENDARY SHOTGUN AND RELIC GAMERTAG USAF215
23:02, April 23, 2014
Action12345678
RollinOfTheTide/Return of Handsome Jack??
02:32, April 23, 2014
RollinOfTheTide
Looking for Modded guns for Borderlands 2
21:35, April 22, 2014
Abzapp
Weekly poll results
12:05, April 21, 2014
Dr. Clayton Forrestor
360 looking for a lvl72 legendary gunzerker class mod
23:50, April 17, 2014
Gunzerker12345
360 Looking for OP8 Cobra
23:40, April 15, 2014
Forxandknives
Get the Wikia Game Guides App!
Access constantly updated, highly accurate guides and game walkthroughs created and maintained by our community of gaming experts.
DOWNLOAD NOW FOR FREE!
Featured article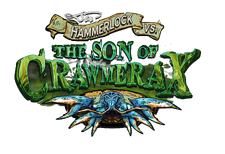 Son of the Craw
Featured Video
Favorite Vault Hunter
Do you want to see add-on content for Borderlands: The Pre-Sequel?
Borderlands on Twitter
Activity Feed
Newest articles
These are the newest articles that have been added. Please ensure that they are named properly and do not duplicate any existing articles.
Loading RSS data...
*Please note - Even unregistered users are subject to Wikia's terms of use. Unregistered Contributors by editing are subject to this wiki's policies. All users are advised to acquaint themselves with both of the above.