Ruin is the tier 6 skill in Maya's Cataclysm skill tree. A Phaselocked enemy will first be slagged, then electrocuted, then corroded.
Special Skill Text
"Ignorance and inconsideration may be greater causes of ruin, but they are slow and lacking in spectacle."
Notes
The radius of this effect is approximately twice the size of the Phaselock orb.
If Phaselock is terminated (by killing the enemy inside) before the three effects take place, the elemental bursts will still detonate in the same position of the orb. Therefore it is guaranteed to damage all nearby enemies with all three elements, assuming that they stay within the burst radius, when utilizing this action skill.
Ruin will detonate its effects in sequence even when targeted on enemies that cannot be Phaselocked.
Video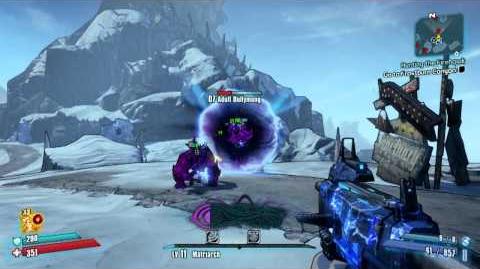 Ad blocker interference detected!
Wikia is a free-to-use site that makes money from advertising. We have a modified experience for viewers using ad blockers

Wikia is not accessible if you've made further modifications. Remove the custom ad blocker rule(s) and the page will load as expected.