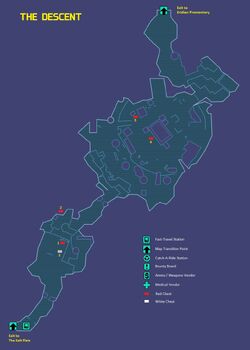 Location 1 (Red Chest)
Found in front of an altar right after entering the area and defeating several Guardians.
Location 2 (Red Chest)
Located on a cliffside to the left of the first red chest and requires several small jumps to reach.
Location 3 (White Chest)
About halfway down in a corner of one of the turns and before a short tunnel leading to the main area, half-hidden in some foliage.
Location 4 (Red Chest)
In a large circular area where battle between Crimson Lance forces and Guardians takes place. It sits right in front of the central structure.
Location 5 (Red Chest)
Rigt to the West of the chest #4, under a small red-canopy tent.
Ad blocker interference detected!
Wikia is a free-to-use site that makes money from advertising. We have a modified experience for viewers using ad blockers

Wikia is not accessible if you've made further modifications. Remove the custom ad blocker rule(s) and the page will load as expected.