This Town Ain't Big Enough
is an optional mission in
Borderlands 2
that tasks players with eliminating the
bullymong
presence in
Liar's Berg
Walkthrough
Objectives
"There's only room for ONE deadly, bipedal ape-descended species in Liar's Berg."
Clear graveyard
Clear pond
Strategy
Players must defeat all the bullymongs in each location. First, go to the pond and kill all the Bullymong there. Then go to the graveyard and kill all the Bullymong there.
The upper reaches in the graveyard hold much stronger bullymongs, adults and slingers vs. brats and monglets, than the pond does, so it may be wise to focus everyone on the graveyard first.
Completion
Video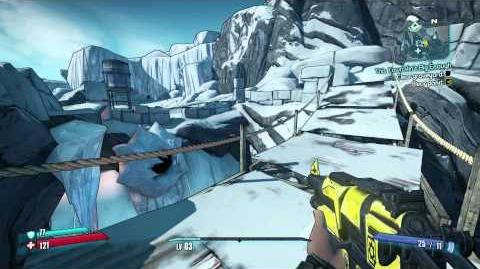 Ad blocker interference detected!
Wikia is a free-to-use site that makes money from advertising. We have a modified experience for viewers using ad blockers

Wikia is not accessible if you've made further modifications. Remove the custom ad blocker rule(s) and the page will load as expected.