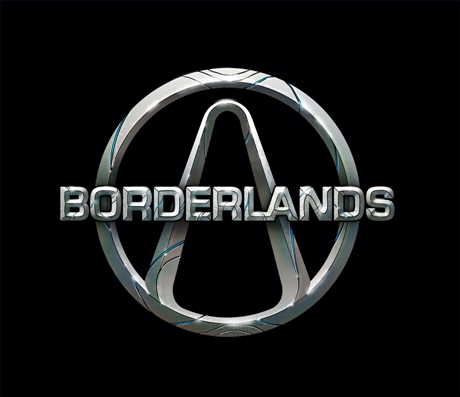 Borderlands Defender, 100% legit. PSN same as username here; if you have any questions or need help with anything, msg me...if I happen to not know the answer, I'll find it!
I play PS3 and have a mic.
Character
Edit
I'm currently using a lvl 61 Siren. I (by personal preference) do not use or own any modded weapons, mods, or shields, nor is my character modded. I own all three DLCs. I -do- dupe guns, but only with specific friends or if Craw drops something amazing.
My current weapon proficiencies are as follows...Pistol-50, SMG-50, Shotgun-16, Assault Rifle-5, Sniper Rifle-50, Launcher-23, Eridian-2.
My Skill Tree allocations change depending on what i'm doing...msg and ask if you want to know what they are exactly :)
My favorite pages
Edit
These are just the ones I have on this character...most of the good assault rifles went to my friend (thus the lack of destroyers, etc).
An asterik denotes one of my favorites. I will be organizing (maybe a table), color-coding, and hopefully linking these with pictures over the next couple of days, and I'll update whenever I find something else. In the meantime, here you go...
Current Set
Edit
I'm going to start with my currently equipped 'set', which has something for everything...especially tailored for Crawmerax. I did also put each of these in their respective spots farther down as well.
Top wep slot: lvl 48, PPZ370.3 Liquid Orion; dam 828, acc 97.8, f/r 2.7, clip 16, static x4
Bottom wep slot: *lvl 46, HX 240 C Combustion Hellfire; dam 199, acc 93.5, f/r 12.5, clip 55, incendiary x4, very high chance, 3.9x zoom
Left wep slot: *lvl 61, HX 240 Double Anarchy; dam 192x4, acc 27.0, f/r 13.8, clip 82, 3.9x zoom
Right wep slot: *lvl 47, AX1 Pestilent Defiler; dam 734, acc 94.6, f/r 1.9, clip 6, corrosive x4, very high chance
Shield: *lvl 61, Alacritous Rose; cap 1614, Rech/Rt 478
COM1: *lvl 55, 650 Merc Class Mod; +61% SMG dam, +4 Quicksilver, +3 High Velocity, +3 Girl Power, +29 SMG ammo regen
COM2: *lvl 55, 660 Catalyst Class Mod; +30% Team Cooldown red, +4 Pheonix, +3 Girl Power, +3 Intuition, +2 Team Find Rare Items
lvl 53, BA 11 U Hunter's Jackal, dam 658, acc 68.9, f/r 0.8, clip 6, static x1
lvl 59, DEF 11-B Hunter's Defender, dam 182x7, acc 72.9, f/r 1.0, clip 6, +22 ammo regen, 2.7x zoom
lvl 60, ZPR630.G Crimson Butcher, dam 125x3, acc 65.0, f/r 9.4, clip 7, explosive x2, 4.0x zoom, +500% burst fire
lvl 60, ZPR1000 Desert Bulldog, dam 642, acc 58.5, f/r 1.6, clip 20, incendiary x1, shoots rockets
lvl 60, SPR1000 Desert Bulldog, dam 885, add 58.5, f/r 1.0, clip 20, shoots rockets, +150% melee dam, 2.2x zoom
lvl 60, SG20 Vitrolic Crux, dam 121x7, acc 74.6, f/r 1.3, clip 5, corrosive x3, high chance
Repeaters
Edit
lvl 60, TMP2/V3 Cold Stalker, dam 370, acc 85.3, f/r 13.7, clip 20, 2.6x zoom
lvl 60, RF5.N Fulgurating Nemesis, dam 249, acc 93.6, f/r 3.1, clip 18, static x4, 4.7x zoom
lvl 57, TMP2/V3 Fanged Stalker, dam 242, acc 85.3, f/r 13.7, clip 20, +100% melee dam, 4.1x zoom
lvl 56, TMP2/V3 Stabilized Stalker, dam 237, acc 85.3, f/r 13.7, clip 20
lvl 60, BLRS C Cobalt Firehawk, dam 215, acc 93.2, f/r 3.3, clip 18, incendiary x4, very high chance, 3.1x zoom
lvl 57, HRD Scoped Firehawk, dam 244, acc 94.4, f/r 2.8, clip 12, incendiary x4, high chance, 4.1x zoom
lvl 60, PRO5-B Nasty Protector, dam 259, acc 91.7, f/r 4.3, clip 20, +200% melee dam, +22 ammo regen
lvl 58, TMP2 Grim Reaper, dam 171, acc 91.5, f/r 13.4, clip 16, +300% melee dam
Revolvers
Edit
lvl 57, AX300 Pearl Aries, dam 1155, acc 96.4, f/r 2.0, clip 2, static x2
(eqpd) lvl 47, AX1 Pestilent Defiler; dam 734, acc 94.6, f/r 1.9, clip 6, corrosive x4, very high chance
lvl 60, EQ-B Savage Equalizer, dam 357x7, acc 88.6, f/r 1.6, clip 2, 3.7x zoom, +22 ammo regen
lvl 59, KLR300 Pearl Chimera, dam 976, acc 91.7, f/r 1.0, clip 2, explosive x4, 3.7x zoom
lvl 58, AX300 C Pestilent Defiler, dam 1138, acc 94.6, f/r 1.9, clip 2, corrosive x4, very high chance
(purple) lvl 59, KLR200 Savage Masher, dam 397x7, acc 89.1, f/r 0.7, clip 2, 2.3x zoom
lvl 57, RV300 XX Bloody Unforgiven, dam 1170, acc 94.2, f/r 0.7, clip 2, +200% melee dam, +200% crit dam, 2.3x zoom
lvl 59, AX1 Pearl Chimera, dam 565, acc 91.7, f/r 2.0, clip 6, explosive x3, 3.7x zoom
lvl 58, AX300 XX Stabilized Unforgiven, dam 1323, acc 94.2, f/r 1.0, clip 2
lvl 60, DL31 XX Bloody Unforgiven, dam 950, acc 94.2, f/r 0.6, clip 6, 3.7x zoom
lvl 60, EQ300-B Bloody Equalizer, dam 1036, acc 88.1, f/r 1.6, clip 2, +22 ammo regen
lvl 59, AX10 C Pestilent Defiler, dam 1099, acc 96.7, f/r 1.9, clip 2, x4 corrosive, very high chance, 2.8x zoom
Assault Rifles
Edit
lvl 60, HLK30-B Punishing Avenger, dam 408, acc 91.7, f/r 7.7, clip 20, +50% crit dam, 3.8x zoom
lvl 57, AR24 Glorious Ogre, dam 294, acc 91.3, f/r 12.5, clip 52, explosive x3
lvl 60, AR29 Scoped Bastard, dam 425, acc 67.0, f/r 9.8, clip 62
lvl 57, The Chopper, dam 269x4, acc 0.0, f/r 11.6, clip 536
lvl 59, AR1000 Glorious Revolution, dam 268, acc 68.0, f/r 7.6, clip 104
Sniper Rifles
Edit
lvl 61, DVL550 ZZ Fearsome Bessie, dam 1323, acc 98.8, f/r 0.4, clip 6, 2.8x zoom
lvl 59, PPZ1270.G Crimson Invader, dam 406, clip 96.8, f/r 2.9, clip 15, 2.4x zoom
lvl 60, DVL450 Pearl Cyclops, dam 995, acc 95.7, f/r 0.6, clip 6, (3.2x zoom)
lvl 60, DVL50 Fearsome Volcano, dam 944, acc 98.6, f/r 0.6, clip 6, incendiary x4, high chance, 2.4x zoom
(eqpd) lvl 48, PPZ370.3 Liquid Orion; dam 828, acc 97.8, f/r 2.7, clip 16, static x4
lvl 61, DVL9 Fearsome Skullmasher, dam 411x6, acc 93.3, f/r 0.3, clip 3, 2.4x zoom
lvl 59, GGN450 Fearsome Skullmasher, dam 301x6, acc 93.3, f/r 0.5, clip 6, 2.4x zoom
(purple) lvl 60, PPZD Desert Penetrator, dam 742, acc 95.6, f/r 4.3, clip 8, 1.0x zoom
lvl 57, PPZ1170.G Crimson Invader, dam 325, acc 98.5, f/r 2.1, clip 15, corrosive x2, 2.7x zoom
lvl 59, GGN450 Static Cyclops, dam 456, acc 96.7, f/r 0.8, clip 6, static x2, (3.2x zoom)
lvl 57, PPZ Detonating Cobra, dam 832, acc 91.8, f/r 1.2, clip 5, explosive x3
(purple) lvl 58, PPZ50D Desert Penetrator, dam 712, acc 94.3, f/r 5.0, clip 8, 2.7x zoom
(blue) lvl 59, LB40 Liquid Penetrator, dam 440, acc 94.0, f/r 3.2, clip 8, explosive x2, 1.0x zoom
Sub-Machine Guns
Edit
lvl 61, HX 550 C Cobalt Tsunami, dam 219, acc 93.9, f/r 12.5, clip 46, static x4, very high chance, 2.4x zoom
lvl 61, TEK140 C Cobalt Tsunami, dam 165, acc 93.9, f/r 10.8, clip 55, static x4, very high chance
lvl 46, HX 240 C Combustion Hellfire; dam 199, acc 93.5, f/r 12.5, clip 55, incendiary x4, very high chance, 3.9x zoom
lvl 61, KKA500 Double Gasher, dam 309x2, acc 56.7, f/r 4.3, clip 26, 4.3x zoom, +300% burst fire
lvl 60, TEK4D Desert Wildcat, dam 135x2, acc 57.6, f/r 10.8, clip 84, 4.3x zoom
lvl 58, TEK150.G Erupting Bitch, dam 127, acc 94.9, f/r 10.8, clip 46, explosive x4, 3.9x zoom
lvl 57, SV240-B Malevolent Savior, dam 214, acc 85.3, f/r 14.6, clip 55, +21 ammo regen
lvl 58, SV140 Double Savior, dam 139x2, acc 84.8, f/r 10.8, clip 66, +21 ammo regen
(eqpd, purple) *lvl 61, HX 240 Double Anarchy; dam 192x4, acc 27.0, f/r 13.8, clip 82, 3.9x zoom
(purple) *lvl 61, HX 430 Steel Anarchy; dam 204x4, acc 27.0, f/r 13.8, clip 54, 2.9x zoom
(purple) lvl 48, HX 4 Double Anarchy; dam 164x4, acc 31.7, f/r 13.8, clip 82
(purple) lvl 56, HX 540 Steel Anarchy, dam 162x4, acc 31.7, f/r 13.8, clip 82
(purple) lvl 59, HX 42.G Crimson Stinger, dam 172x2, acc 91.2, f/r 12.5, clip 37, 3.9x zoom
(purple) lvl 57, HX 440D Desert Anarchy, dam 165x4, acc 30.3, f/r 12.5, clip 82, 1.7x zoom
(purple) lvl 59, HX 12 Malevolent Stinger, dam 227, acc 85.0, f/r 13.8, clip 31, 4.3x zoom, (legit twisted barrel :)
Launchers
Edit
lvl 57, RWL770 Steel Undertaker, dam 2230, acc 97.2, f/r 1.6, clip 10, 2.7x zoom
lvl 55, SPC10 Steel Undertaker, dam 1662, acc 88.8, f/r 1.5, clip 8, incendiary x4, 4.3x zoom
lvl 59, RWL770 Steel Redemption, dam 3302, acc 88.8, f/r 1.1, clip 5, static x4, 4.3x zoom
lvl 61, RWL17 Steel Redemption, dam 3438, acc 88.8, f/r 1.1, clip 5, 4.3x zoom
lvl 60, RPG11 Incendiary Rhino, dam 1156, acc 91.7, f/r 0.7, clip 2, incendiary x4, 4.3x zoom, high chance
lvl 43, RPG720 C Cobalt Rhino, dam 856, acc 93.3, f/r 0.7, clip 2, corrosive x4, 4.9x zoom, very high chance
lvl 61, RPG770.G Crimson Nidhogg, dam 2476, acc 95.8, f/r 0.7, clip 2
lvl 54, RPG11/V3 Flaming Mongol, dam 945, acc 89.0, f/r 1.0, clip 9, incendiary x4, 1.9x zoom
(green!) lvl 61, RPG11 C Cobalt Rocket Launcher, dam 1095x3, acc 93.3, f/r 0.7, clip 3, corrosive x4, very high chance, 1.9x zoom
Eridian Weapons
Edit
lvl 48, 10010 Eridian Glob Gun, Dam 219, acc 87.5, f/r 2.0
lvl 48, 101101 Eridian Flaregun, dam 203, acc 87.5, f/r 2.0
lvl 60, 110 Thunder Storm, dam 357x8, acc 16.7, f/r 2.0
lvl 60, 110011 Ball Blaster, dam 268, acc 87.5, f/r 4.5
lvl 58, 11101 Eridian Lightning, dam 685, acc 98.3, f/r 2.5
lvl 58, 10100 Cannon, dam 2054, acc 91.7, f/r 0.4
(eqpd) lvl 61, Alacritous Rose; cap 1614, Rech/Rt 478
lvl 61, Impenetrable Ironclad, Cap 2985, R/R 265
lvl 55, Alacritous Omega, Cap 1238, R/R 305
lvl 60, TRG-550XC Impenetrable Muscleman, Cap 2037, R/R 257, Health Boost 60%
Class Mods
Edit
(eqpd) lvl 55, 650 Merc Class Mod; +61% SMG dam, +4 Quicksilver, +3 High Velocity, +3 Girl Power, +29 SMG ammo regen
(eqpd) lvl 55, 660 Catalyst Class Mod; +30% Team Cooldown red, +4 Pheonix, +3 Girl Power, +3 Intuition, +2 Team Find Rare Items
lvl 61, 660 Specter Class Mod, +100% Sniper crit dam, +3 Slayer, +3 Enforcer, +4 High Velocity, +23 Sniper ammo regen
lvl 55, 660 Defender Class Mod, +45% Team Shield Cap, +3 Resilience, +3 Diva, +4 Inner Glow, +42% Team Corrosive Resist
lvl 48, 350 Specter Class Mod, +85% Sniper Crit Dam, +3 Slayer, +3 Enforcer, +3 High Velocity, +66% Sniper Accuracy
lvl 55, 660 Heavy Gunner Class Mod, +80% Wep Mag Size, +4 Impact, +3 Overload, +3 Metal Storm, +42% Wep Dam
lvl 48, 350 Ogre Class Mod, +65% Shotgun F/R, +3 Rapid Reload, +3 Revenge, +3 Die Hard, +33% Shotgun Dam