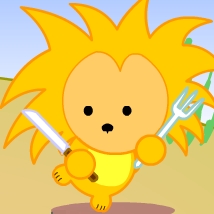 I like following standards and having standards for everyone to follow.
Current project
Trying to make the Elemental column optional by passing elemental_column = off to the table start template. The main problem is dealing with empty columns and mixing up elemental and non-elemental weapon table rows.
TODO
Add burst ammo consumption from my Dahl Plasma Caster in Plasma Caster/Variant Chart
Did I add other Dahl weapons to the wiki? Gotta test'em all!
Next projects
Test different formatting for elemental damage in weapon tables. A user complained it's hard to read, it makes sense. Things to try:
Bold;
White text, elemental-colored background for the numbers only;
White text, elemental-colored background for the table cell.

Try to add options for Template:Borderlands 2 Shield table row to handle different shield types.
Fryguy said something about the grenade tables but I need more info. Message log was lost because I closed the bchat window :(
Break Cult of the Vault to smaller sections/pages, a la New Haven: Weapon Crate Locations
Pages with a single Vault Symbol: problem or not?
Name convention?
Area Name: Cult of the Vault Locations
Area Name/Cult of the Vault
Categories?
Is there a way to generate a full CotV page from the "scattered" pieces?