Happypal/weapons
Talk

0
2,892pages on
this wiki
Welcome to my weapon page.
These are just stuff I want to show the community.
These weapons are all destined for Heavy Gunner use. Your mileage may vary depending on your class.
ALL these guns are 100% legit: They were found by me, in single player game. I do not accept trades, or pick up weapons in multiplayer.
Weapons found in user created add on content are marked as such. Ludicrous Pearls found in the fith column are in their own section.
Please mouse over the image for a weapon description.
Support Machine Guns
Edit
Combat Rifles
Edit
Shotguns
Edit
Close Range
Edit
Medium Range
Edit
Long Range
Edit
Anarchies
Edit
Revolvers
Edit
Defilers
Edit
Heavy Gunner
Edit
Commando
Edit
Both of these were found recently in the Crow's Nest. I find they are better than pearls, IMO.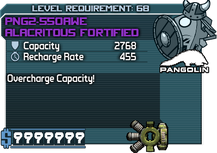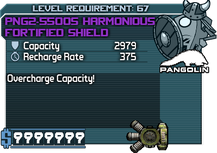 Fifth Column Ludicrous Pearls
Edit
All 3 found in a single run...