I HATE MODDERS AND WILL NOT TRADE ANY MODDED ITEMS, NOR WILL I ACCEPT THEM AS A TRADE!!!
I have alot of weapons for sale, I only sell the best, and rarest items.
I have several ERIDIAN weapons, a few eridian artifacts, several purple, ALOT of yellow, a couple of orange, and a "PEARLESCENT" for sale and trade.
I empty my stock often, so if you want something let me know, i have a page listing all of the stuff I have for sale.
ITEMS I WANT
a really good elephant gun
any good assault rifle or machine gun
a REALLY good sheild
a really good dove, preferably any of the following, elemental damage, fast fireing speed, 300+ damage, or a scope
and good CRIMSON weapons (has to be pretty good though, i have found alot of crappy ones)
good eridean weapons
a shotgun better than the one shown below
anything with 1000+ damage (not including shotguns or launchers)
a CHIMERA
CURRENT FAVORITES
( there is an incredibly small chance of me tradeing these unless it is something really good )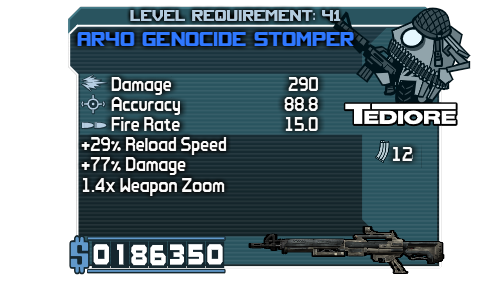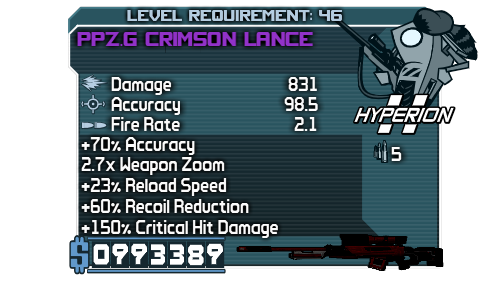 this cost about $ 9,999,999 (maximum) it was insanely expensive