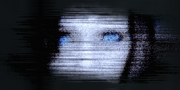 Meet my haaaxxer...Mordecai
Stock Guns
Scorpio Guns
Others
Lilith...She's legit
Lil bit a me
Im a techy and a gamer, my favorite magazine is good housekeeping, I have an ewok as pet (his name is Herbert but I call him Bob even though he doesn't like it), I'm a young prodigy in my home village of Dover, Angelina Jolie is my sister, I control an interplanetary ninja assassin known as cl4p-tp, I like to bake rainbow cakes, and I run a shrimping bussiness noteably famous for its shrimp creole, shrimp gumbo, shrimp soup, shrimp kabobs, and shrimp stew...that that's about it.
Can't fight the addiction
Call me crazy but I think I just might have a BL addiction. I am constantly doing something related to Borderlands whether it be playing it, looking something up for it, checking on this wiki, or persuading other people to buy it. It is one of the best games I've ever played and I'm sure I'm not alone in saying it.
Check out this thread that pretty much sums up my addiction. Forum:You play Borderlands too much when...
SICK CO-OP + 67 MILLION WEAPONS + HEAD EXPLODING CRITICALS = AMAZING???
Gaming style
There are two types of communities withing the world of Pandora...players who mod or participate in modding and those that play the game legit. I would consider myself stuck in the middle. On one side i mod my own guns and have my own collection of mods and on the other side i enjoy to farm and collect the more rare legit weapons. I like to mod because you can come up with a lot of unique items that would otherwise be impossible to find in game such as a revolver with the only visible part being the blade so it looks like your holding a knife. I have been criticized for saying this before but i think that modding adds something extra to the game. Please don't send me hate mail or anything of the sort. I am just simply expressing where i stand. However the only time i do use mods is with my friends and i always ask before using it with people i've never played with before. In the cases where im playing with somebody who doesnt like mods i will always use my legit weapons and items. Peace on Pandora....
Fallout: New Vegas!!!
Just pre-ordered the collectors edition! WHOOP! WHOOP! Coming fall 2010 -__- Im slowly dying inside...
PS: I like Fallout
My favorite pages