I currently have collected 10/17 heads for Zer0, and I will be listing them all here with photos.
Zero

M0t0cross Marauder
Gh0st
Nihilism Zero
3ng13
Aliennati0n
DisharmOny
Crafty M0t0cross Maruader

Handsome Jack's Mask
Vault Veteran Arachn1d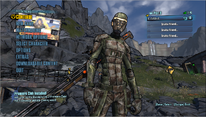 Nihilism
3ng13
Gh0st

Aliennation


Handsome Jack Mask
Crafty
 Vault Veteran Arachn1d

Ad blocker interference detected!
Wikia is a free-to-use site that makes money from advertising. We have a modified experience for viewers using ad blockers

Wikia is not accessible if you've made further modifications. Remove the custom ad blocker rule(s) and the page will load as expected.