| | |
| --- | --- |
| | 01010100 01101000 01100101 00100000 01000101 01110110 01101001 01101100 00100000 01000100 01110010 00101110 00100000 01000110 00100000 00101000 00101111 01100011 01110010 01101001 01101101 01110011 01101111 01101110 00101001 00100000 01110111 01100001 01101110 01110100 01110011 00100000 01110100 01101111 00100000 01000010 01000001 01001110 00100000 01110100 01101000 01100101 00100000 01101100 01101111 01110100 00100000 01101111 01100110 00100000 01111001 01101111 01110101 00100001 |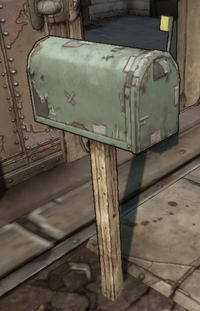 | | |
| --- | --- |
| | This user is available in-game on Raptr. |
The Evil Dr. F

You listen up, cyber-monkeys, or it's 'The Box'!
Title
Mad Scientist
Gender
Male
Faction
Admins
Level
Bureaucrat
Status
Overwrought
Location
Deep 13
Game
All
Appearances
Dr. Ned's All Dead Mow-Down
Weapon class
Modded
Voiced By
Paul Reubens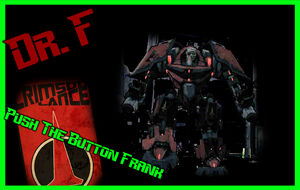 exerpt from forum re:dlc
"maybe not a whole planet . . .id settle for a forest moon . . . with ewoks to shoot (heh, heh)Dr. Clayton Forrestor 10:41, December 2, 2009 (UTC)"
Welcome
Hi, my screen name is Dr. Clayton Forrestor. you can call me Dr. F. i am a sysop (administrator) for this wikia. if i can be of service in any way please contact me. enjoy.
Minions of Dr. F
---
Darkseide
---
A LB gamer
---
Saved Conversations
DR.
A, Dr.F, are you a real Dr., or is that just your screen name?
i am in fact not a doctor of any kind. dr clayton forester was a character from war of the worlds and on mystery science theater 3000, a tv show on comedy central and the sci-fi channel.   

Dr. F

            17:47, February 27, 2010 (UTC)
Maybe it's time you should see Dr. F about ENGORGE!! He'll prescribe to almost anyone. Daemmerung 18:37, March 8, 2011 (UTC)
Signatures
Do only sysops,moderators or admins get unique custom signatures? ☻BLObOrt☻ 16:18, March 17, 2010 (UTC)
No, Any user can have a custom signature if they wish, there is a section on my talk page which tells you how, look for Claptraps post<

16:58, March 17, 2010 (UTC)
j-nox is correct. anyone can have a custom sig. make a page with your sig. then make a page refering to the first. enter the second page into your preferences pane for signature. it is preferable to have these pages under your user:namespace (such as user:blobort/sig & user:blobort/sig/prefs)   Dr. F    



  20:20, March 17, 2010 (UTC)
Borderlands 2
*cough* This ignores the high likelihood of a "Borderlands 2 Wiki". -- WarBlade 07:42, September 23, 2010 (UTC)
aha! i have you at last! borderlands 2 already defaults here! ha ha, you fell victim to one of the classic blunders!  The Evil Dr. F (Talk)14,071 Edits

*cough* Highfive... anyone...?? :D 08:12, September 23, 2010 (UTC)
Here comes the flood
Of new guys. All able men to the portside armaments! Batton down the article hatches! You called it though. ;)GT: ConceitedJarrad XBOX360 18:29, September 27, 2010 (UTC)
Is "plugging" acceptable?
Hello, Dr. F,
Prissybitch, here with a request. I trust your opinion and judgement. I've recently joined a PS3 gaming group/forum that caters to adult gamers looking for folks to coop with. So far I really enjoy the camaraderie of the group. When I first visited here I found that, sadly, there weren't many PS3 users here to converse with. I still love the wiki and visit it often for game reference.
I would like to drop a plug for the group in the Watercooler forum or even the PS3 trading forum. Would this be acceptable under wiki rules and etiquette? I just want to offer other PS3 users a place to find other PS3 users who still play the game and will be playing BL2.
Any advice you could offer in this matter would be greatly appreciated. Thanks, Prissy:)Prissyb*tch ☠ talk ☠ 03:10, May 26, 2012 (UTC)
Thanks for your support and prompt reply. Good day to ya!Prissyb*tch ☠ talk ☠ 11:43, May 26, 2012 (UTC)
New Conversations
start here
vacation ubx commented out
Videos
I'm going to say this with as much tact as I can: "WTF is this shit !?"
Since when are we IGN's personal video host? Where you aware about this? I'm not sure I can really communicate how much I despise videos on a wiki. They undermine the core "community" aspect of a wiki. They belong on talk, blog or user. NOT mainspace.
Anyways, I was going to remove them, but:
They've been here since September 27th and no one has removed them yet.
The person to have uploaded them is User:JAlbor, on the "Wikia Community Development Team".
Do you have any stance? happypal (talk • contribs) 17:19, October 9, 2012 (UTC)
there is, unfortunately, a push for videos (yes, any videos) on wikia at the moment. recently, or while you were out, staff hardcoded "related videos" into the format. i believe this did not get the desired response. in order for it to seem as though many videos are linked i believe staff is attaching all "official" and corporate partner (IGN is GBX partner in Blands1) videos whether they are published or not.
you may, as an admin, Be Bold and take it upon yourself to move the vids. i dont think even the admins can actually delete wikia video library files. i cannot as i have agreed to go along w/ staff on this and several other projects which may or may not come to fruition.
however comma i must ask this as well. are you ok w/ the challenge walkthrough spam of videos on challenges pages? i cannot take a stand against one and support the other. likewise i do not think we can only suppress jorge's (IGN's) videos. my own opinion is videos may be presented in a blog or forum as visual aids and enjoy the freedom of expression each user is granted in those namespaces. narrated videos, imo, should be banned from the internet forever. that said simple gameplay walkthroughs have been used (1, ONE, per page) since 2009.
another wiki
Please please please! For the love of all that is holy! seperate the BL1 and BL2 Wikis.
Thanks!
64.127.71.66 19:01, October 9, 2012 (UTC)
Banestrom
Barbarians at the gates
Possible fresh blood incoming: http://www.reddit.com/r/Borderlands/comments/18moez/psa_the_borderlands_wiki_needs_you_also_ive_added/
I had nothing to do with this, but if we get new talent I will of course accept all credit for it. Dämmerung 17:33, February 16, 2013 (UTC)
You want to take all credits for it huh? So you think your name doesn't stick out on the recent activity page? ;) Let's agree to share the credits for it. ;) But seriously though, I hope incoming redditors will behave themselves and I hope they don't give you too much trouble. --CharredBrain (talk) 17:49, February 16, 2013 (UTC)
Nuts, busted. So much for "camouflage green." Dämmerung 18:58, February 16, 2013 (UTC)
i am glad for the help. need some detail driven indivs. only one troll and not nec from reddit. probly not if CharB is example of users. so to hear about your nuts daemer.   Dr. F    



  19:23, February 16, 2013 (UTC)
BackToTop
Any chance we can put a BackToTopButton in our wikia footer? (This is after my failing to manually code the #top function into a particularly long page.)  nagy   talk

log     07:42, February 17, 2013 (UTC)
zoom
I hope you know the answer. What is the base zoom for weapons? I can't find it anywhere online. A sniper rifle with a 1.0x zoom can see further than a pistol (with scope of course) with 1.0x zoom. So what's the base zoom for each weapon? And how is this measured? Render distance, in-game meters, field of view decrease, aim down the sights?—Preceding unsigned comment added by Trpc21 (talk • contribs) 21:56, 25 February 2013
a good question yet difficult to answer. at least one character has skills to change base zoom of every weapon. i suggest you start a blog or forum to invite research into base of manufacturer's and model's base zoom. it would draw some interest at the very least.   

Dr. F

            03:42, February 26, 2013 (UTC)
Borderlands main talk page
Hi, I can't figure out how to put a notice at the top of the borderlands page, like the one you did:
| | |
| --- | --- |
| | the preceding section may be transplanted to the forum |
It should say to think about creating a the forum before adding and sections may be archived or moved accordingly. It was a complete mess before so I archived some of it. Trig Anomaly (talk) 07:36, February 26, 2013 (UTC)

I Archived it a long time ago: archive . I was just cleaning it up. Trig Anomaly (talk) 18:47, February 26, 2013 (UTC)
hammer time
You offered to help, so I thank you. I am currenty looking for a Hammer Buster in Borderlands 2 (level 50 preferably). I have farmed for it in excess of 3000 times. I kid you not. Mcnally has continued to foil my attempts, and I regretably have given up. Therefore I returned here, to find some help, since my search on x box alone has failed. I would greatly appreciate it if you could help me out, for i really do hate that guy for not dropping it. —Preceding unsigned comment added by TwinKeyMan 936 (talk • contribs) 23:50, 28 February 2013
i suggest you try Forum:Muster XBox and Forum:Item trading XBox 360. also try to finish mcnally w/ a critical for best results. still not guaranteed.   

Dr. F

            05:53, March 1, 2013 (UTC)
Fibber
Regarding your undo of 306073 -When do you consider the item to be "generated" - at quest turn in prompt, quest completion, or other?   JMJimmy (talk) 20:02, March 5, 2013 (UTC)
The Evie
Trying to get forum fanboys to explain anything is like pulling teeth—Preceding unsigned comment added by ConceitedJarrad (talk • contribs) 14:11, 8 March 2013
Reverted... no explanation
Hello Dr. Clayton,
I made a significant improvement to the Message In A Bottle (Wurmwater) including a full detailed walkthrough and graphic showing the location only to have it completely reverted by Warblade with the only comment being "Restoring to last legitimate version. One update sentence worth salvaging." I'm new to a wiki, but I'm not sure why with no discussion a stub, turned into an easy to read walk through with map, would be unilaterally removed and restored to something containing almost no information.
As I don't know the processes involved in the administration of a wiki, I'm not sure what channels to follow. But seeing your welcome letter and the recommendation on the help page to contact an administrator, I thought I would bring the issue to you. Matthew Edmund (talk) 06:51, March 10, 2013 (UTC)
it would seem, you, mr edmund, are removing the infobox mission and adding a notes section with an empty bullet. try editing by section rather than the whole page or preview your edit so as to avoid removing content in place. dont forget to categorize your ulpoads please.   Dr. F    



  08:26, March 10, 2013 (UTC)
Reminder question
So, you left me a reminder to remember to categorize my uploads, but I only upload pictures very rarely. What'd you mean? Lavisdragoon (talk) 01:52, March 15, 2013 (UTC)
Killing Vulcana
RE: Killing Vulcana
I did an experiment.
On the 2nd playthrough, at level 49 I was able to kill allof Vulcana's underlings wit turret, grenades, and a very fast machine gun with a huge magazine.
When it got to Vulcana, it was simply impossible to get her health below half.
It did not matter how much damage I poured into her.
I did this 3 times.
At level 50 was able to kill her after a decent fight.
It just seems like a limiting factor, so players, on playthrough 2, don't atempt General Knox with characters below Level 50.
This was not just a guess.
Stagesmith (talk) 04:43, March 18, 2013 (UTC)
See Damage#Enemy_level. If your character is too many levels below an opponent, the damage reduction effectively makes the opponent invulnerable. A level 49 character has no business in PT2 Knoxx. Dämmerung 20:04, March 18, 2013 (UTC)
pt2 knoxx boss should be just 1 level above character. hence my question on OPs talk re: 2.5   Dr. F    



  01:49, March 19, 2013 (UTC)
Could you help me with my LF norfleet page. Thanks
Thanks
Seraph Crystals
Hello, I have seen your video that is on this website on the, Seraph Crystals, and was wondering if you could help me with that, and if it isn't too much I wanted to know if you would help me level up my characters to level 61.  ZxX9Jarrod2Xxz (talk) 11:10, April 10, 2013 (UTC)
Seraph Crystals can be obtained from the Invincible raid bosses introduced in the DLCs. Seraph-rarity items can then be purchased from the Seraph Vendors located in each DLC hub.
Also, if you are short on level, experience points can be gained by completing missions and killing enemies. Gaining the required number of experience points will allow you to level up and take on even stronger enemies. This leveling feature of the game is also available in solo mode.
I al ready know all about the Seraph Crystals, Invincible Raid Bosses, and killing enemies to gain EXP. Also, are you the one that posed this video, [1] If so I would like your help and need your help, and I appologize for miss reading the title of the video, my mind goes faster than my hands and eyes most of the time and thought it said something about getting unlimited Seraph Crystals. If is not your video, I am sorry for not knowing.  ZxX9Jarrod2Xxz (talk) 15:20, April 10, 2013 (UTC)
As you may notice in the File history section of that page, the uploader of the YouTube video is in fact User:Thezeldafan911. As you may also notice in his HUD, he has employed gratuitous use of various cheats in his game (873 skill points, incalculable shield capacity and health, permanent on-trigger skill effects, overleveled to 100 for damage bonuses and handicaps, perfect-variant constructed slag ConCall etc.).
Said user's method of boosting his ego drop rate is to glitch Master Gee into repeatedly spawning and killing him with a modded arsenal, thus producing a constant supply of Seraph Crystals and the chance of legendary items. This is, of course, unnecessary a hasty method of shortening the laborious task of actually killing a raid boss.
it would seem that video has been removed. if i remember correctly it involved and exploit that is no longer viable. the only way i know how to get orange items is in the leviathan's lair (aside from getting friends to dupe theirs that is). and that takes a tremendous amount of patience and perseverance. to answer your question directly, no. that was not my video.   Dr. F    



  16:12, April 10, 2013 (UTC)
Thank you for your help and I didn't really pay attention to the skill points and lvl he was at, I just missed read the name of the video.ZxX9Jarrod2Xxz (talk) 16:20, April 10, 2013 (UTC)
RE: Trivia
Thanks. VaultBoy Tom (Talk to me this way) 16:42, April 15, 2013 (UTC)
re: not trivia
It seems there are about five admins that are still active, and I'd like to ask, once I have enough edits, can I be promoted?
Mainspace images & classmods
Greetings, just a couple of things:
-First, I've split Class Mod article as discussed on talk page: Class Mod
-Second, I've copypasted a generic message asking for votes to all talk pages of the weapons where you reverted my image swap, but so far none of them have replies. I don't know if you are working on the new mainspace image policy or not but I've left a suggestion on my talk page. I'm not sure if you have read it or not, so for your convenience here is a copy:
---
Morning. If you don't mind, could you let me now when the new policy is available? thanks.
On the other hand, I would like to suggest some guidelines for the new policy. I think that waiting for administrators to do the swap of images is not effective and they should only take part in case of edit-wars. Here are my suggestions for the new policy:
Users could change directly mainspace images in the following objective cases. This is a ranking, so the first scenarios take priority. If both images are equal on the first point, then the second point is taken into consideration, and so on:
Language (this is an English wiki, so English cards should be top priority)
Resolution image, size, crispness and clear of view (no jagged edges, no blur...)
Item level met (no red cards)
Card text not covered by the gun (a lot of current infobox pictures have this problem)
Everything else not taken into consideration and image should be discussed.
All other options/differences (level, components, perspective..) are subjective preferences and the image swap should be discussed in the talk page. Even if the above objective options are met, if any wikia contributor doesn't agree with the swap (he or she puts the old weapon back or shows nonconformity anywhere), then the old image must be restored and the new image must be put as a candidate on the talk page for discussion of the community. It should be there for one week to give interested users time to vote.
---
And that's it. Not trying to put pressure on the matter (just trying to be sure that the idea reaches you). In some pictures there isn't a great change (and instead of my pictures I've suggested in the corresponding talk pages pictures from other contributors taken from the variants page of similar quality) but others (ie Sponge, Blood of seraphs...) should be swapped asap. Regards GryphusR (talk) 15:46, April 19, 2013 (UTC)
AoE grenade articles merge.
Hi, maybe the articles for the cloud grenades Tesla Grenade / Cloud Grenade should be merged into a single article called "Area of Effect" or Area of Effect (Grenade). AoE grenades are the only exception where each element has its own page (for example there isn't a page for fire MIRV and other for corrosive MIRV) and even if the effect of Tesla is slightly different to cloud and fire burst that can be covered on a single article.
The game makes no difference between them for counting towars the AoE Grenade challenge and the Payload (which determines grenade type) is the same for all. The only difference is the element accesory, and "Tesla" "Fire Burst" and "Cloud" are the respective nomenclature for shock, fire and acid, which means that the three are variants of the same AoE grenade type and not separate types as they are stated on the wiki right now.
Regards GryphusR (talk) 02:47, April 22, 2013 (UTC)
Edit War - Troll
Please, take a look at this: http://borderlands.wikia.com/wiki/Tunguska?action=history
I've tried to explain him in his talk page that we don't add comparisons of weapons skins from same manufacturer and rarity, but he just deleted my message from his talk page and continued with the edits. As I don't want to prolong the edit war further, I inform you of this. Sorry for the inconvenience. GryphusR (talk) 16:28, April 22, 2013 (UTC)
He also has wiped my vandalism report from the top of the page and added me to it http://borderlands.wikia.com/wiki/Borderlands_Wiki:Vandalism_report?action=history He's also editing my vandal report, adding a letter to his name so it redirects to another user page. Obvious troll is obvious. GryphusR (talk) 16:53, April 22, 2013 (UTC)
Position
I have asked for a review of my position as chatmod. Since there was not enough community response, I leave my positions of greeter, liaison and chatmod to your decision.subliminal

18:58, April 26, 2013 (UTC)
Ok, thanks for the timely decision. I cannot edit the teams page for reinstatement.
P.S. I am glad that Lynne got recognized as Chief.

09:41, April 28, 2013 (UTC)
advertisement policy
I know that the community spoke on the subject of advertising on this wiki. Can you link me to that discussion? Perhaps the subject needs readdressed or Policy can be categorized officially.

09:36, April 28, 2013 (UTC)
no advertisement or linking to non free products and services. no ads for free stuff on article talk or articles (excepting related to blands (other wikis and such)). i thot it was in blocking policy but its not. i need to fix that.   Dr. F    



  12:29, April 28, 2013 (UTC)
Ah, so I can report advertisement as vandalism?

12:31, April 28, 2013 (UTC)
You can report anything you want. Whether and how far any action is taken from said report will depend on admin discretion.  nagy   talk

log     16:37, April 28, 2013 (UTC)
Weapon Tweaking
I was wondering where I could find info on weapon tweaking through third party programs-Candc4 (talk)
Game Guides Display
Hello again, as you may or may not know recently Wikia has released a new version of our Game Guides application on both the Apple Store and the Google Play store. We are hoping to target our audiences even further and try to bring this app more to their attention. For this reason, we have created a template promoting our application that we would like to place on your site with your permission of course. The template can be seen here (it shows what it would look like on both a light themed and dark themed wiki). The template would live in the upper-right column of this wiki, right below the advertisement. Please get back to me if it's ok to go ahead and enable this on here. - Wagnike2 (talk) 14:26, May 1, 2013 (UTC)
Unknown consequences
Well they bloody well did it... they gave me crat powers... Now I can ban all the users... if I had any

02:00, May 3, 2013 (UTC)
Moxxi is 'Mad' no more
I think it's probably past time for us to move the Mad Moxxi article to Moxxi as Borderlands 2 has made it clear that no one outside the DLC marketing department calls her 'Mad'. Since you were the one to protect the page away back during the BL1 lockdown, I thought I'd bring this point up to you directly. I don't think this would be contentious, but if you think this action warrants discussion, don't hesitate to tell me, and I can start something on the talk page for the article (although I can't find a move-suggest template for this wiki; do we have one?). Cheers jameslucas (" " / +) 14:28, May 4, 2013 (UTC)
quote from torgue, mr. no move suggest template. i should get fryguy to make one. moving pages is his speciallity.   

Dr. F

            21:09, May 4, 2013 (UTC)

My hat's off to you for finding an exception so quickly! I think the video makes my point anyway, though, since even as Mr Torgue says "MAAAAAD MOXXI," her name appears without the adjective and the mission is then turned-in to "Moxxi." Stack that on top of all the times her kids speak of her and the nearly universal dominance of the phrase 'Miss Moxxi' in the weapons names, and "Mad" is clearly an occasional nickname that any players starting with BL2 would never think to associate with her. jameslucas (" " / +) 21:21, May 4, 2013 (UTC)
There is a disambiguation page when searching for Moxxie. Plus the fact that everyone should get to know her a little better... In the argument of spreading information, the above argument contradicts itself. /no pun 07:27, May 5, 2013 (UTC)

If we follow that logic, we could justify moving Lilith to [The Firehawk]. There are any number of wrinkles we could iron into this wiki if we were trying to teach by idiosyncrasy, but we don't because the wiki's purpose is to be useful. If you pick up an Infinity, its card says "Infinity"; if you come to the wiki, you can read about it in an article titled "Infinity." jameslucas (" " / +) 13:06, May 5, 2013 (UTC)
as i recall she started out as mad moxxi. to remain true to blands viewers it probly needs to stay that way. plus the aforementioned disambig. if you think it need to be changed run a blog or forum and let me see what kind of support you draw.   Dr. F    



  14:02, May 5, 2013 (UTC)
Yep, take it to a blog page. Just be prepared, cause it will be an uphill battle. Aside from my failed logic (joke), the personality of Moxxi hasn't changed. But your opinion counts just as much as everyone elses. If you feel like others might see it your way, definately create a blog post. I am an advocate for change, maybe not this one though... so I wont chime in to your blog, if you create one.

18:03, May 5, 2013 (UTC)
I feel like before taking this public I'd have to do some fact checking that would involve playing through Underdome and Knoxx again (I don't remember 'Mad' being used in Knoxx but I don't trust my memory that well), so I'll have to save this until I have more time. Maybe if BL3 is released before that actually happens and it never once uses the word 'Mad' in front of Moxxi's name, you guys will come around. ;-) jameslucas (" " / +) 10:48, May 6, 2013 (UTC)
No need. The PC game files reveal most of what you need to know. dlc3_MainMissions.int in the English localisation directory has multiple references to Moxxi, none of which are "Mad". The mission turn-ins are Moxxi, and the Stain Removal side mission references unprefixed Moxxi as well. So there it is. You have case. Just put it to the horde and see how it plays out. -- WarBlade (talk) 12:34, May 17, 2013 (UTC)
cooldown
Hello, Dr. I am curious how cooldown,%'s work. For example, Gaige has 20% Cooler @ 60%, Uses a Mod with 39% coooldown and a relic with a 29% cooldown rate. How do these three sources effect each other Ripper756 (talk) 18:00, May 4, 2013 (UTC)
60secs / (1+0.60+0.39+0.29) = 60secs / 2.28 = 26.3secs cooldown on Deathtrap
fair question. is there a cooldown section on mechanics page(s)?   Dr. F    



  21:00, May 4, 2013 (UTC)
Claptrap Rebolution DLC
Hello Dr. F, I was just wondering why did you undid the story portion of the Claptrap Rebolution DLC. It wasn't incorrect. Thank you for your time. Spartan1204 (talk) 10:45, May 15, 2013 (UTC)
my edit summary explains why. it is moot as whether claptrap "decided" or angel zappped him after the destroyer. blake was sent not jack. jack was sent to explore hijacking eridian finds. you did not give any summary to indicate why you edited a page for a previous game. short answer - it was incorrect and you did not leave an edit summary.   

Dr. F

            20:03, May 15, 2013 (UTC)
Dr. F, I am sorry for not leaving an edit summary, but I still do not understand why you removed the whole edit. Not every piece of information was incorrect. I got most of the information from the cutscene at the beginning of the Claptrap rebolution. In addition I believe Jack was Blake's boss, so it would make sense if Hyperion sent Jack to handle with the rebolution and then Jack got Blake to help him. Spartan1204 (talk) 03:31, May 16, 2013 (UTC)
Jack took over the helm of Hyperion before the Robolution. As mentioned, Jack was sent to explore Pandora's Eridium and later dispatched Blake to handle Claptrap's uprising. Which would explain why Blake is in Tartarus Station.
It was Jack's specific intention to trick the Vault Hunters into opening the vault in the first game, and a silly sequence of events somehow led to similar consequences in the second game - this may not fall perfectly in line with the introductory cutscene of the Robolution, but for the sake of standalone story arcs in the various DLC, please allow the scriptwriters some discretion in rejecting reality and substituting their own.
tx nags.   Dr. F    



  21:23, May 16, 2013 (UTC)
picture removal
errm... I got a question for you... I realize that wiki's are a lot of work but... if you are already there and the picture is uncategorized... Why wouldnt you just cat it, instead of remove it... I mean, if its an obvious weapon?

21:43, May 18, 2013 (UTC)

00:16, May 19, 2013 (UTC)
I am actually not kidding at all... I just see that removing the pic makes more work because then we would have to follow the rule of "no weapons without pics", leaving the page for more clean-up. IMO, just adding a cat to the pic is more productive and less work than removing the pic and subsequently removing the weapon.

00:24, May 19, 2013 (UTC)
NOTE: I really dont care, just an observation.

00:29, May 19, 2013 (UTC)
Extra note: oops, it was on a talk page... my bad.

00:36, May 19, 2013 (UTC)