Welcome
Welcome to Borderlands Wiki! Thanks for your edit to the User blog:Venombat2003/who plays the game page. We hope you will continue to be a regular contributor, and will help us improve the wiki!
Please remember to categorize new images uploaded to the wiki. Uncategorized and or unpublished images will be deleted. Thank you.

Please leave a message on my talk page if you need help with anything! I'll be happy to help. WarBlade (talk) 23:26, July 19, 2013 (UTC)
Hay Beast of burden hear
hay Venombat2oo3 i read what u seid about my character Daniel and obviosly im geussing u like him hes not finished but i have another character that im also working on shes a siran named roxy if ur intrested in it just look for CHARACTER IDEA ROXY, THE SIRAN.
Beast of burden (talk) 22:46, September 9, 2013 (UTC)
hay man just me lol just read through my jedediah the were skag page and saw what u seid, u seem to like my ideas so i was thinking if u want ill keap u updated and let u know when i habe a new idea (just let me know if u want me to do that yeah)Beast of burden (talk) 10:12, September 18, 2013 (UTC)
Thanks for the pic!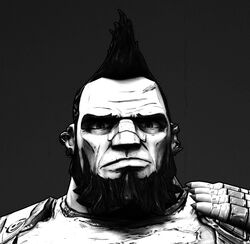 MadCrayolaz ®  06:18, November 19, 2013 (UTC)
Hey!
Hi Vault! Are you still active on Wikia? We haven't talked in a while. ⇷JosephHawk⇸  16:35, August 18, 2014 (UTC)